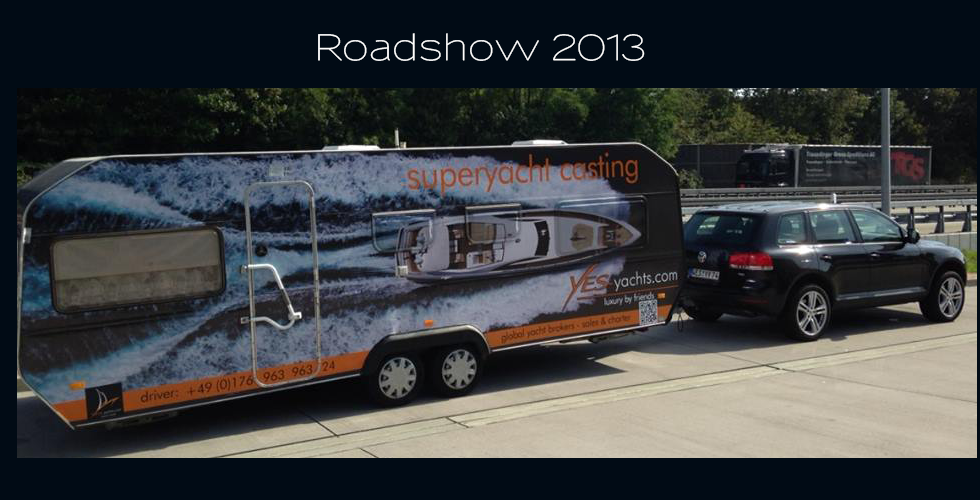 Some shots on our journey to the large international boat shows and to some remote marinas during our promotion tour.
Bringing Superyachts on the streets!
If you want to get your boat for sale out there and not only sitting in one office we are the ones who bring your advertisement into lots of marinas worldwide. We speak to potential buyers on site.
So list your yacht for sale with us for free!
Let's go on tour.