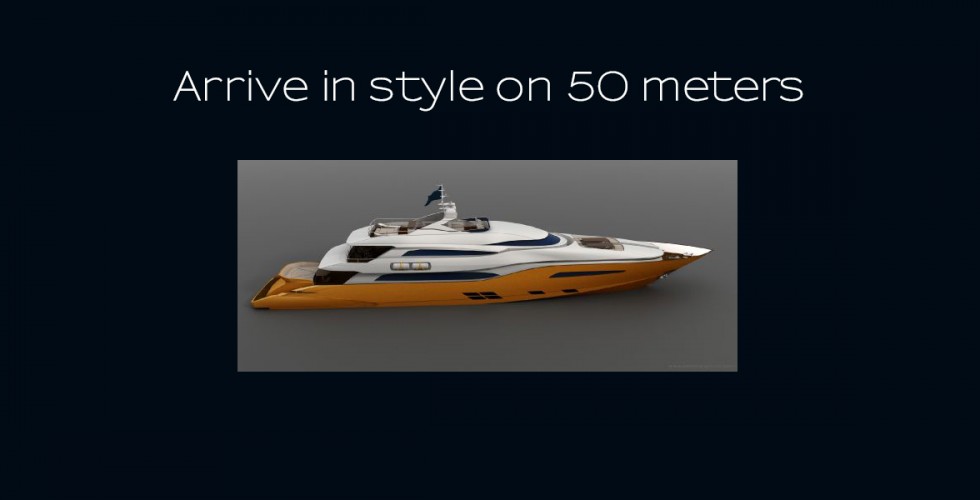 47-meter custom project
www.YES-yachts.com is proud to present our 47 to 50m full custom project. Check the pictures out and see what a great design we are offering you.
Unique & high quality craftmanship, fully certificated for all kinds of worldwide requests. Construction time around 18-24 months. Different propulsion tyes are available (i.e. 2 or 3 engines, surface drives and more!) All customer requests can still be implemented!
Looking forward to your interest, ideas and extraordinary visions!