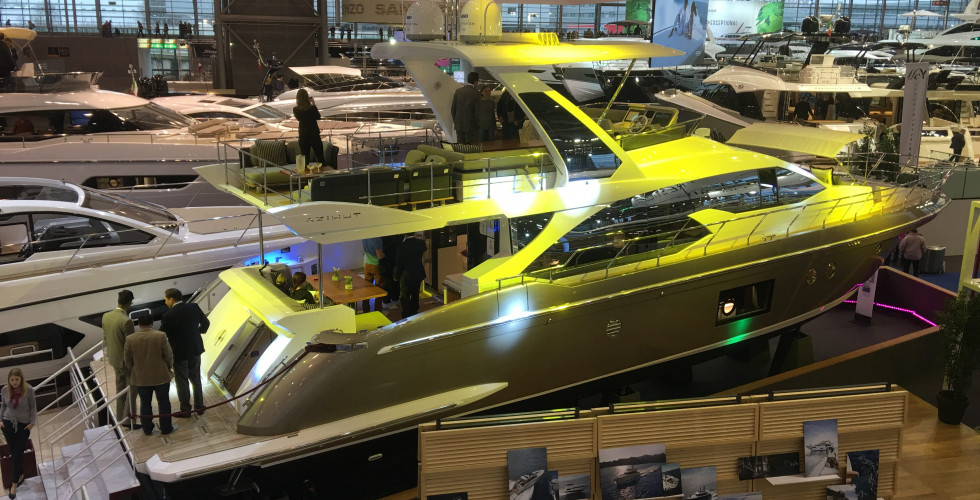 THE GERMAN BOAT SHOW DUESSELDORF
Here some first impressions of Germany's leading boat show, the boot boat show dusseldorf 2018 – The biggest indoor boat show.

If you want to pimp your stay with a private VIP-tour around the show, check this here out.
The largest yacht on display, the Princess 35 meter
Finally a sailing yacht at Dusseldorf show in water! 😉
Prime deck or patio furniture for inside / out.
If you have a marvelous yacht you need amazing art to decorate her in style.
The balcony of the actual Galeon series.
Montecarlo Yachts brings a bit of color in the halls of Dusseldorf boat show.
Buy your water-toys at Duesseldrf.
Cadillac-style RIB
Stylish led-lights and a lot more fascinating features.
You'll get more to see during your private VIP-tour around the show if you book your yacht consultant here.