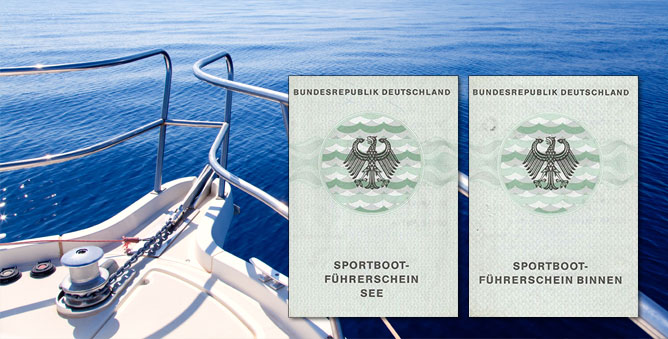 DT. LIZENZ @ BARCELONA  &  ENJOY THE CITY OF GAUDI!
SUN & FUN ABOARD UND AM ENDE HAT MAN BESTIMMT DEN SCHEIN IN DER TASCHE 🙂
Lernen nicht im stillen Kämmerlein, sondern im VIP-Aktiv-Urlaub mit Freunden und viel viel Spaß. Schon direkt echte Charter-Meilen sammeln und die tolle Praxis schon vor der Prüfung erleben und genießen!
Wir bereiten vor auf:
Sportbootführerschein SEE &/oder BINNEN mit deutschem Prüfungs-Termin in Düsseldorf.
PRÜFUNGSQUOTE: 100% bestanden bei der ersten Prüfung in DUS! Auf Wunsch Prüfung auch in Deiner Region möglich! (2-3  zusätzliche Praxis-Fahrstd. auf dem kleineren Prüfungsboot werden empfohlen.)
OPTION CAPTAIN ABOARD:
1-2 Wochen Privatausbildung auf Ibiza – Termine frei wählbar!
Wir besorgen Euch Eure Wunsch-Charter-Yacht und sind für Euch Kapitän und Ausbilder in einer Person mit an Bord.
Motor-Yachtgrößen: 10-14 Meter
Stamm-Liegeplatz bezahlt auf Ibiza
Min. Personenzahl: 1
OPTION CREWED TOP-YACHT:
1-2 Wochen Privatausbildung auf Ibiza – Termine frei wählbar!
Wir kümmern uns um Euer Wunsch-Charter-Schiff und sind mit ner ganzen Crew an Bord.
Kapitän + Stewardess incl. als persönlicher Koch.
Motor-Yachtgrößen: 18-25 Meter
Stamm-Liegeplatz bezahlt in Badalona
Min. Personenzahl: 4
Kosten-Beispiel:  WENIGER ALS EIN GUTER CLUB-URLAUB!    
Ab ca.  2935,- EUR
p.P. eigene Anreise
(Bei: Charteryacht 15.000 EUR # 1 Wo. # 8 Schüler in 2er Kabinen # komplette Crew 450EUR/Tag # 100Ltr. Treibstoff pro Tag # Ausbildungsmaterial 120 EUR p.P. # Bordkasse für Onboard-Verpflegung 400 EUR p.P. )
Gesamtkosten richten sich ganz nach Eurer persönlichen Schiffswahl, Dauer und fixer dt. Prüfungsgebühr (See-Dus = ca. 83 EUR), sowie Anzahl Eurer persönlichen Gruppenmitglieder.
Also los, möglichst viele Freunde einpacken und ab in den Party-Lern-Urlaub!
JETZT nur noch wenige Termine frei! – Andere Destinationen ebenfalls möglich, z.B. Cote d'Azur, Ital. Adria, Balearen, etc.