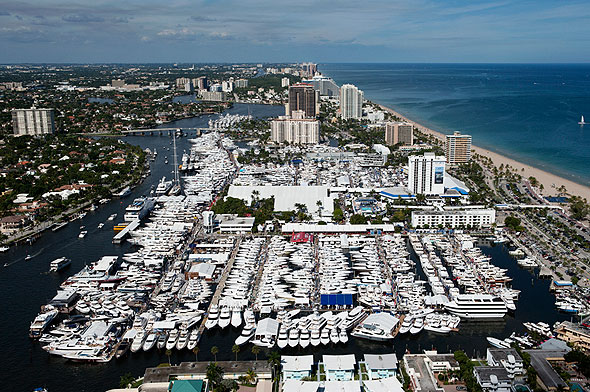 Top EU- and US-brands and the latest high style of Florida,USA are going to be exposed at the 55th edition of the Fort Lauderdale International Boat Show. We are happy to welcome you in the so called "Venice of the United States"  Oct 30th – Nov 3rd, 2014
See brand new, rebuilt and all kinds of spectacular superyachts in the Ft. Lauderdale marina and its convention center – the winter destination for megayachts during their stay at the Bahamas, Florida or for a short stop towards their caribbean charter season.
Call our team now at +49-176-963 963 24 to schedule one of the few remaining 1to1 VIP-assistance tickets for the show – finding the vessel of your dreams!