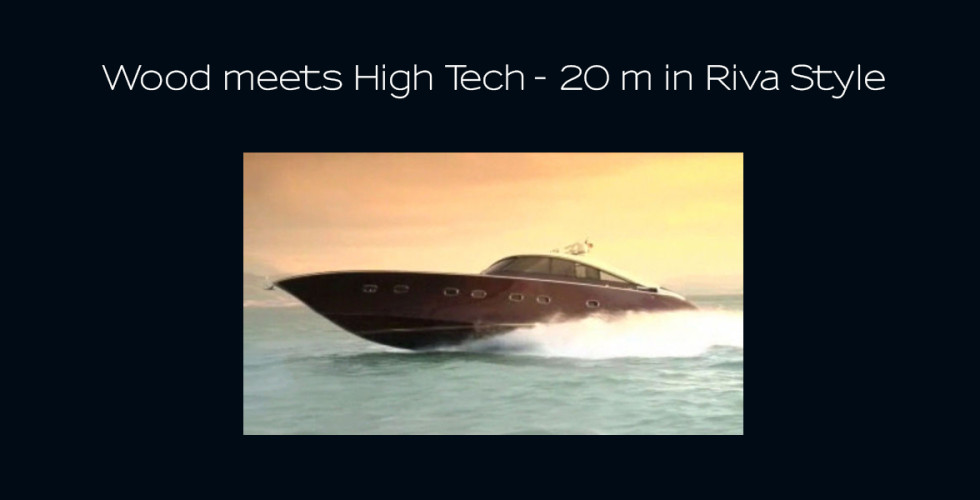 20-meter unique custom yacht in Riva style
WOOD MEETS HIGH-TEC & CARBON FIBER (!) THE CONSTRUCTION OF THE 20m "RIVA-STYLE" WOODEN SUPERYACHT:
It took around 50,000 hours of craftsmanship to mould the 40 cubic metres of mahogany, 50 cubic metres of cedar wood, 650 square metres of carbon fibre and two tonnes of epoxy resin into the form of the largest, wooden, luxury yacht in existence! With 20 metres overall length and 5.5 metres beam, the yacht provides plenty of room for six people.
The accommodation, comprising three cabins with separate bathrooms, is surprisingly roomy and a saloon below deck affords a convivial atmosphere with a unique interior design allowing guests to maintain contact with the bridge, which forms a balcony within the space. The exclusive kitchen is fitted out with top-range equipment.